Hosted by Michael Sharp & Erik Alanson
---
Listen to Episode 7 of the Experience Magazine™️ Podcast with Kelly Harper of Cincinnati State in Cincinnati, Ohio.
About Kelly Harper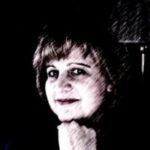 Kelly Harper is a co-op coordinator and tenured faculty member at Cincinnati State Technical and Community College.  She has been a member of the CEIA Board since 2011 serving in the roles of conference chair and Vice President of Marketing and Membership.  Prior to this, she has played an active role including President of both the Ohio Cooperative Education Association (OCEA) and the Midwest Cooperative Education and Internship Association (MCEIA). Kelly has been in the field of Cooperative Education for over 15 years working for both Northern Kentucky University and Cincinnati State.  Her work has focused on higher education and workforce development.  Her areas of specialty include career development, employer recruiting and hiring of talent for co-ops, internships, full-time and part-time employment. 
Kelly Harper has also been actively engaged in quality assurance programs on campus including participation in Academic Quality Improvement Program (AQIP) systems portfolio review and Continuous Quality Improvement Program (CQIN) focusing on organizational sustainability. 
Kelly graduated with an undergraduate degree in International Studies and History and obtained a Masters' degree in Public Administration from Northern Kentucky University. In her time away from work, you can find Kelly with her husband Derick and two children Sara (a junior in high school) and London (a 7th grader). They reside in northern Kentucky. 
Connect with Kelly on LinkedIn.