Heather Nester, University of Cincinnati 
---
The Importance of Career Education Biology
According to the National Science Foundation 80% of the jobs available in the next decade will "require math and sciences skills, dictating that programs in biochemistry and molecular biology must be transformative and use new pedagogical approaches and experiential learning for careers in industry, research, education, engineering, health-care professions, and other interdisciplinary fields" (Black, 2020). As we prepare the next generation for the future of work, educators must focus on the experiential learning opportunities they can generate for students and how it can be applied to what their students are being taught. To address these challenges we must ask ourselves a question: "What do students need to experience before they make decisions on one career or another? More than further exposure to the professoriate, at this time they need exposure to people doing great things with courage, stamina, and creativity" (Orr, 2001). 
Integrating Career Education into the Curriculum
To address this need, as well as the changing future of work, the Division of Experience-Based Learning and Career Education (ELCE) and the Department of Biological Sciences at the University of Cincinnati (UC) partnered to create a mid-collegiate course for all undergraduate biological sciences students. First taught in Spring 2020 by Professor Heather Nester and Dr. LaSharon Mosley, BIOL2061: Professionalism, Purpose, and Careers in Biology, has enrolled 220+ students with enrollments that have typically led to the next semester's sections being full months in advance. It was clear from the beginning how strong of an impact this course would have on students. During the first week of classes during Spring 2020 the Department of Biological Sciences decided the course needed to be mandatory within their curriculum. Since then, the course has grown from one section a year to five sections a year and has brought in additional faculty partnerships including Dr. Maria Torres in Biological Sciences. 
During their time in BIOL2061, students have intentional time dedicated within their curriculum to reflect and analyze what career means to them and how it connects with their values. Instead of career education being a peripheral "additional resource" at the university it is highlighted as a critical component of their education through UC's career education learning outcomes (University of Cincinnati, 2017). Ideally, this guidance helps students prepare for their future and reflect on the kind of career they want to have before they reach graduation. Considering the breadth of career opportunities available to graduates with a biological sciences degree it is critical to begin addressing the areas within their major they are interested in early during their undergraduate program. 
To help guide students through the reflective process faculty in ELCE and Biological Sciences engage students in 10 modules throughout the 15-week semester: 
Experiential Learning in Biology

 

Cover Letters

 

Self-Assessment & Understanding

 

Interviewing

 

Cross-Cutting Skills

 

Exploring Research in Biology & Scientific Writing

 

Professional Documents

 

Ethics & Inclusive Professionalism

 

Networking

 

Presenting Research Findings

 
Note: Original course module outline and syllabus structure was crafted in collaboration between Dr. LaSharon Mosley and Professor Erin Alanson.
The course content helps prepare students not only for the broader process of career exploration and experiential learning, but also the specific integration of topics related to biology. During the semester students have the opportunity to speak with industry partners hiring biology students at the undergraduate and graduate level, listen to speakers from multiple universities on their research and practice, read research articles and learn how to use online directories as resources, connect with graduate students in a variety of programs, and learn how to establish connections with professionals within the field they are interested in pursuing after graduation. Part of the sustained success of this course can be attributed to the intentional structure of content to specifically benefit students pursuing a degree in biology. 
Success in the Classroom
Based on pre- and post-assessment data between Spring 2020 to Spring 2022 students showed a dramatic increase in confidence related to their professional portfolio and knowledge about what they can do with their degree. On a 5-point likert scale we measured their responses from the first week of classes to the end of the term for the following two questions: 
How confident do you feel about your resume/CV's strength to be successful?

Pre-Assessment:


31.5% Moderately Confident/Very Confident

 

Post-Assessment:


91.6% Moderately Confident/Very Confident

 

Increased 60.1% over 15 weeks.  
How confident do you feel that you know all you can do professionally with a Biology degree?

Pre-Assessment:


44.5% Moderately Confident/Very Confident

 

Post-Assessment:


93.8% Moderately Confident/Very Confident

 

Increased 49.3% over 15 weeks. 
In addition, students shared some of the following quotes and feedback with us on course evaluations and assessment survey check-ins: 
"Throughout this course, I felt a continuous sense of self-improvement toward furthering my career goals that may have otherwise diminished. It helped reinforce the confidence I have in my ability to succeed in this profession and overall the belief I have in myself" (Spring 2020). 
"This class made me feel less behind and eased my anxiety when it comes to choosing a career field. I absolutely loved all the panels and guests and was very thankful for all the internship opportunities that were sent out and brought to our attention. Awesome class! I genuinely enjoyed it" (Fall 2020). 
"Before I took this class, I was very lost as an international student of where I can work…Now, I am more confident that I can work with my degree, and I have already applied to several places, and I heard back from them" (Spring 2021).  
"While in this class, I developed the letter and CV that got me hired for a full-time job after graduation" (Fall 2021). 
"The lecture on interviewing was very helpful to me. I interviewed for a job, and they offered me the position. I definitely think having my resume ready at the time and using what I learned about interviewing helped me be prepared and get that job offer. So, thank you!" (Fall 2021). 
"This class has helped me tremendously! I have joined clubs, found grad schools, took advantage of more class opportunities and feel overall more confident about my career path now. Every time I have talked to my advisor I mention this class and how much it has led me to where I want to be. Thank you so much for all that you have done in this class" (Spring 2022). 
"This course has taught me every aspect I needed to know about making my future bright. Because of these lessons on getting a good career I have recently acquired a great job because of the influence of this class. I was able to edit my resume to get the job I have now, I'm on a direct route for getting food recommendations for grad school now" (Spring 2022). 
 The positive data, reflections, and sustained growth of the course, emphasizes how "curricular integration of career education and experiential learning, across academic programs, ensures that students can reflect and develop their professional personas and goals in an intentional and guided way" (Nester, 2022). Through the integration of career education learning outcomes in the classroom we can address what students need to experience before deciding on one career. We can help them evaluate and identify what a career worth having means for them. 
Acknowledgements
I would like to thank my partners in the Department of Biological Sciences who have made this course not only possible, but a pleasure to teach. I would also like to thank each student who has been a part of the course thus far and the progress they have all made.  
Dr. LaSharon Mosley, Associate Professor and Undergraduate Director | This course would not be possible without your passion, perseverance, leadership, and genuine dedication to student success. In our almost daily interactions throughout the semester I can see how the course, and the department, continues to grow under your leadership. It has been a pleasure to work from the ground up on this course with you. 
Dr. Maria Torres, Assistant Professor | The growth of this course to multiple sections a term could not be possible without the dedication you bring to the classroom and the students. It is clear students trust you as a confidant both as an advisor and an educator. The course is greatly benefited by your energy and compassion and it is a pleasure to collaborate with you. 
Dr. Theresa Culley, Professor and Department Head | Your energy and constant support of this class has helped shape it to what it is today. Thank you for your whole-hearted support, willingness to join us in class every semester, and continued guidance as we continue to grow more opportunities for biology students. 
References
Black, P. N. (2020). A revolution in biochemistry and Molecular Biology Education informed by  
Basic Research to meet the demands of 21st century career paths. Journal of Biological Chemistry, 295(31), 10653–10661. https://doi.org/10.1074/jbc.aw120.011104  
Nester, H. (2002). Infusing Career into the Curriculum and the Problem of Indecision. In Buford  
et al. (Eds), Mapping the Future of Undergraduate Education: Equitable Career Learning, Development, and Preparation in the New World of Work. Routledge Publications. 
Orr, D. W. (2001). Education, careers, and Callings: The practice of conservation biology.  
Conservation Biology, 13(6), 1242–1245. https://doi.org/10.1046/j.1523-1739.1999.00005.x  
University of Cincinnati. (2017). Career education student learning outcomes.  
https://www.uc.edu/about/provost/colleges-and-offices/offices/undergraduate-affairs/gen-ed-core-rd/career-ed-learning-outcomes.html 
---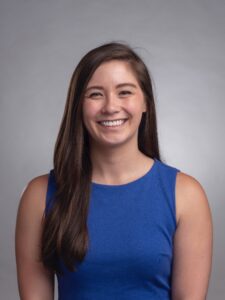 About Heather Nester
Heather Nester is an Assistant Professor of Career Education with a focus on multidisciplinary initiatives. She teaches and coaches students across industries, in arts and sciences disciplines, and students who have not yet chosen a major to promote self-reflection, discovery, and the purist of finding a job worth having as they individually define it. Her research focuses on career exploration and the development of professional identity and has presented at the local, regional, and international level.